---
2022 PHOENIX C.A.C.A. SCHOLARSHIPS
Congratulations to our 2022 Scholarship Award Recipients!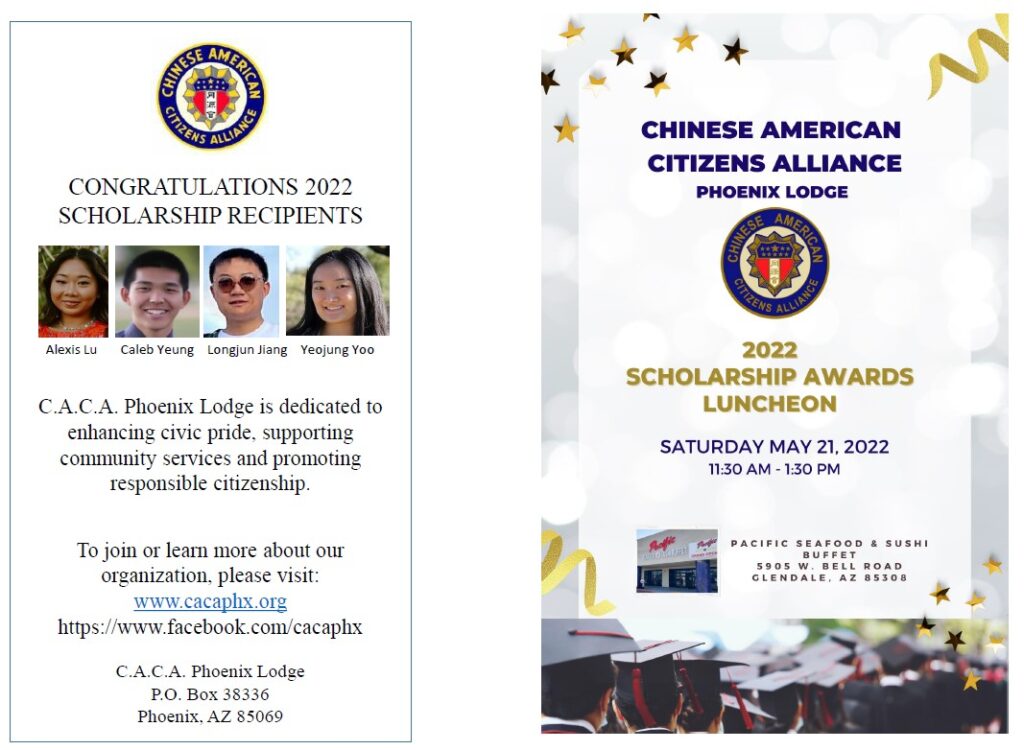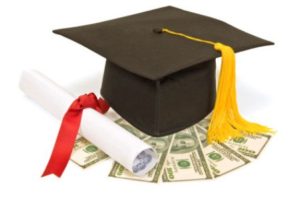 2022 Scholarships – Deadline extended to April 23, 2022

PCACA is offering four scholarships to local high school seniors who are graduating this year or have graduated last year. Applicants must be of Chinese descent. Each scholarship will be $1,000.
Scholarship awards are based on academic achievement, involvement in school/college and community activities, recommendation from a school/college counselor or teacher, and personal statements.
Deadline for application is April 23, 2022.  Recipients will be notified by the end of April, 2022. For more information, contact Virginia Chang at 623-308-5088 or chang.virginia@gmail.com
Email application to: chang.virginia@gmail.com using
"PCACA Scholarship Submission – <applicant's name>" in the subject line, and/or
Mail application to:  Virginia L. Chang
CACA, Phoenix Lodge
P.O. Box 38336
Phoenix, AZ 85069
Click below to download the application form and letter.

PCACA_scholarship_ application